Lightweight & Powerful Lithium Ion Battery
designed for Motorcycles, JetSkis & ATVs
Skyrich Powersport Batteries supplies high quality lithium batteries for motorcycles, ATVs, lawn mowers, quads, snow mobiles, scooters and watercraft. As a battery manufacturer we strive for high quality while keeping our costs low. Our staff has over 20 years of industry knowledge and experience. You can be assured that when you purchase a Skyrich battery you get a superior quality battery at an affordable price. Skyrich Battery has continued to elevate our quality and consistency and we are proud to have been chosen as an Official Supplier for Ducati as of 2014.
Many visitors to our stands at the MCN Festival of Motorcycling, Carole Nash Eurojumble, Netley Marsh and Motorcycle Live (NEC) were surprised to feel the weight difference between conventional lead acid and our lithium batteries, you can save kilograms in weight for a minimal extra outlay.
Had a good time at the Churchill Arms Spring Bike Jumble at Alderholt near Fordingbridge on the New Forest.  Next venue up will be Peterborough for the MCN Festival of Motorcycling – stand R8-46.  See you there.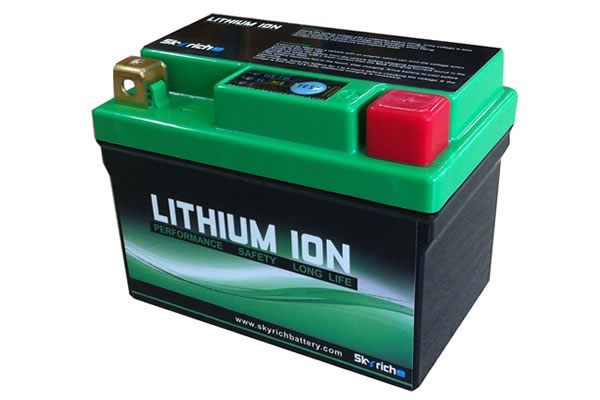 Equivalent battery models : YTZ5S, YTX4L-BS, YTX5L-BS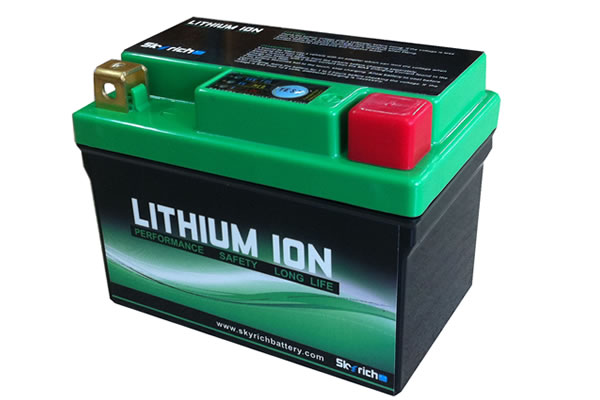 Equivalent battery models : YTZ7S, YTX7L-BS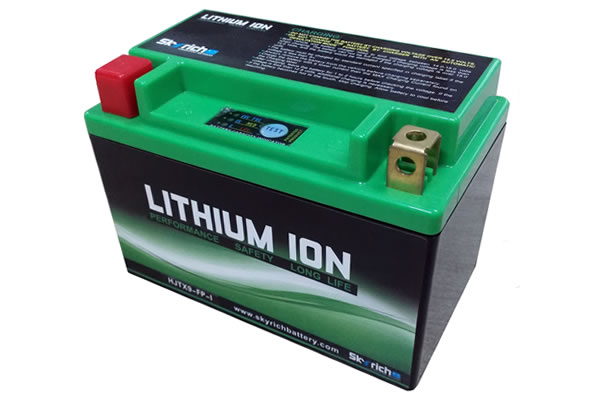 Equivalent battery models : YTX9-BS, YTR9-BS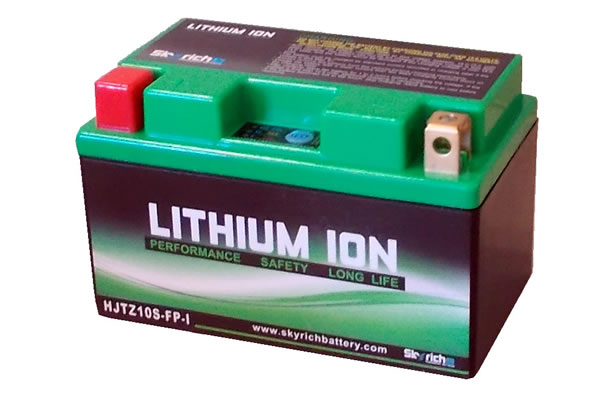 Equivalent battery models : YTZ10S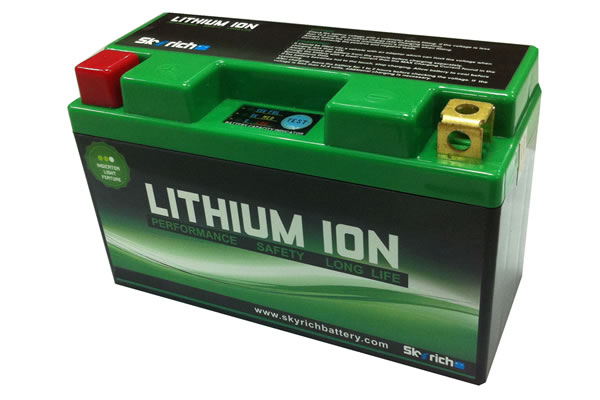 Equivalent battery models : YT12B-VS, YT14B-BS, YB16AL-A2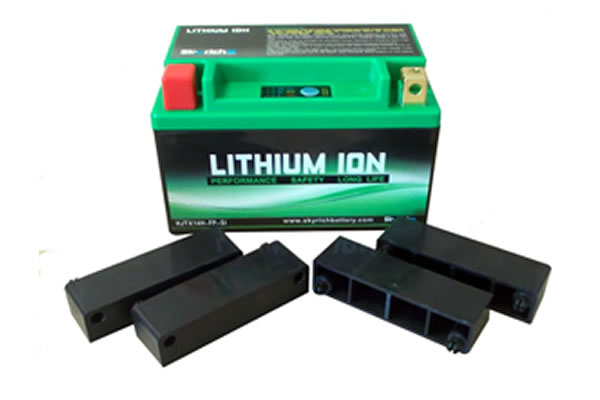 Equivalent battery models : YTX14H-BS, KMX14-BS, YTX14-BS, HVT-8
Equivalent battery models : YTX20L-BS, YB16-B-CX, YTX24HL-BS, YTX15L-BS, GYZ20L
Prices include VAT and mainland UK delivery. Orders placed for delivery to Highlands & Islands and Northern & Republic of Ireland will have an additional carriage charge added at checkout.  Please note that Skyrich Lithium batteries are delivered at 70% capacity, we therefore recommend that you fully charge your battery prior to installation and use.
High Power Performance
Our high rate lithium ion batteries are designed specifically for cranking, hence the high power performance. The capacities of many lithium batteries are often shown as PbEq (Lead equivalent). This term is used to confirm the comparative cranking capability of the battery and is not a reflection of the actual battery CAPACITY. For example, our HJTX9-FP-WI has a PbEQ value of 8Ah but the actual capacity of the battery is only 3Ah. This is not a problem as long the alternator is functioning as it should, but if you do intend running a lot of electrical accessories then make sure you know the level of actual battery capacity you will require.
Skyrich lithium batteries can be re-charged using a standard lead acid battery charger – see our Charging instructions here